Common Types of Aluminum Windows
Share
Issue Time

2021-06-21
Summary
Choosing the right type of aluminum window will not only beautify our home buildings but also can provide us with safe and comfortable home life. This article will specifically introduce the common types of aluminum windows.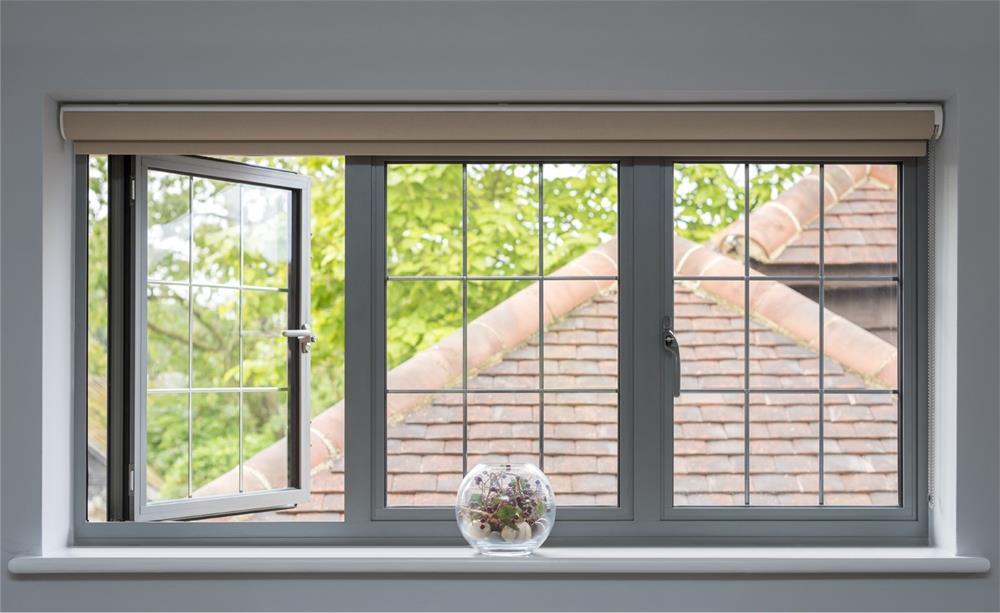 Aluminum windows
can combine versatility with stylish modern style at the same time, and also have high corrosion resistance, providing highly durable and cost-effective solutions for residential and commercial buildings. The characteristics and application scenarios of different aluminum windows are also different. The following are the common types of aluminum windows.
Aluminum casement windows
Aluminum casement windows
are also called projected windows or sash windows. The sashes refer to the opening sections which swing out from the window outer frame.
Aluminum casement windows can take two forms: side hung and top hung. The sashes of top hung windows are attached to the top of the outer frame and open upwards. Whereas with the side-hung windows, the sashes open to the left or right.
The beauty of aluminum casement windows is that their design provides optimal control over wind, rain, and ventilation to the exact degree. They are especially useful when installed on the weather-facing side of a building because they keep the rain out and allow you to control the amount of wind coming in.
You can have them open just a bit to let the air circulate, or open them all the way to ninety degrees. When it rains you can open them at the desired angle to let in the breeze but not the rain. This type of window is perfect if you want to use cross ventilation to cool your home.
Aluminum casement windows can be as large as 2.4m in width, and up to 1.8m in height. Their maximum sash sizes can be 600mm wide and 1200mm high. Beyond this, you can couple these windows with sidelights or top lights.
Aluminum sliding windows
Aluminum sliding windows
have an unobtrusive design, especially in cases where space does not allow for sashes to project outwards. Horizontal aluminum sliding windows come in 2, 3, or 4 panes, depending on the width of the window.
They are available in a range of standard sizes, up to 3m in width, and up to 1.5m in height, but larger custom sizes are also possible. There are also a few different aluminum sliding window systems we offer, some with slim profiles and others with more bulky profiles, so you can choose a system that best suits your building.
aluminum sliding windows can fit seamlessly next to other fixtures such as fixed-pane windows, sliding doors, or folding doors. These windows can also be coupled with sidelights or top lights.
Aluminum stacking windows
The lesser-known "stacking" windows are also sometimes referred to as folding windows, folding aluminum sliding windows, or concertina windows. These modern innovative windows open up extremely wide spaces, can let in more air, and afford you unobstructed views of your surroundings.
Aluminum stacking windows are manufactured exactly like aluminum stacking doors but are made to the dimensions of a window. They are made up of multiple panels that fold upon one another when opened. Anywhere between 3 and 10 panels, can be used, depending on the entire width of the opening. The panels all stack away in a neat and compact fashion and slide open with an effortless gliding motion.
These windows are perfect to install facing a garden or a natural outdoor space. However, they can also serve more practically as an opening partition between rooms such as your living room and kitchen. In a commercial setting, they can be used to open or close the serving hatch in a cafeteria.
Aluminum fixed pane windows
Remember that there are areas of your home that may not need an actual opening window. These areas may just be perfect for letting in light or exposing a stunning view. You can have aluminum fixed pane windows installed anywhere on the outer envelopes of your house where there is a view or natural surroundings. This immediately adds a modern aesthetic to your home.
You can also have large fixed-pane windows installed for indoor dividers between rooms. This way, you can significantly brighten up the interior spaces of your home.
No matter what kind of aluminum window we choose, our first priority is to consider its quality, which is not only related to safety issues but also has a great impact on the service life. If you want to know more about aluminum windows after reading the above, please feel free to contact us. We will provide you with detailed solutions. At the same time, we also produce various types and high-quality aluminum windows to meet your diverse needs.
As a professional manufacturer of
aluminum doors and windows
, we have accumulated rich manufacturing experience in this field. We have complete management, and carry out all-round management on the quality of products, and can provide customers with high-quality and safe products. We can also continuously adjust the design and plan according to the needs of customers and provide thoughtful one-stop service. If you want to buy our aluminum windows, please contact us immediately!